The Right Way of Taking a Shower
Among the many life's priceless fulfillments lies those daily soothing hot showers. And while there is standard "right" way of taking a shower, the sequence in which you perform it makes a significant difference in the condition of your skin as well as general well-being.
So have you been showering the right way? Let's find out in this bathroom tricks discovery journey.
Mind That Water Temperature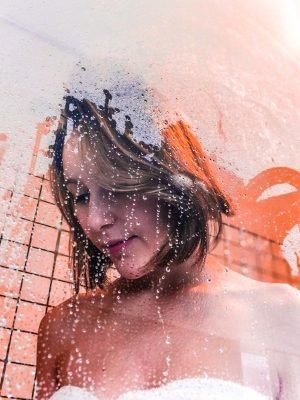 The fantasies of a hot steamy bath you usually watch on your favorite shows should remain as that; merely thrilling dreams.
In the real sense, hot water doesn't make it to your skin's helpful list.
On the contrary, the bot water robs your healthy skin of its vital oils, leaving it dry and malnourished.
It's even worse during cold seasons when the dry air fights for a portion of your skin's moisture.
So if you've been enjoying this, its time you reconsider your option and instead, embrace the similar feel of lukewarm water.
Remove that Makeup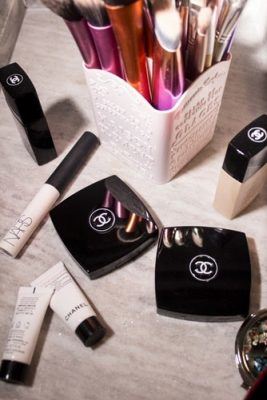 Use this step before you step in the evening shower.
Remember your skin needs to be naked to enjoy the full benefits of exposure to water.
Since the skin pores respond to the feel of warm water by opening up, it could be restrictive to have on your makeup.
Additionally, this ensures you don't spend a lot of time taking it off in the running shower (remember what we said about spending too much time showering?)
Have It Short
When we talk of "log fulfilling showers" we don't literally mean that you have to take an hour or so in the shower area, with tones of water falling on your skin.
Since taking a bath twice a day is an ideal option for most individuals, make use of at most ten minutes each time or even less.
Let no one lie to you that bathing longer equally means "watering" your skin.
On the contrary, it flashes it, leaving the skin drier than it previous state.
Use Less Bathing Products
If you pay close attention to the nature of showering products advertisements going around, then you would want to experiment on them all.
But, remember it isn't the physical appearance or fragrances that should matter, instead focus on the benefits of the ingredients on your skin.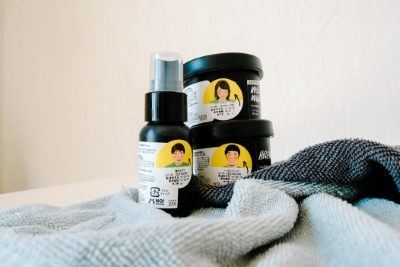 Research indicates a high amount of lather on soaps has a closer connection to surfactants that work to deprive your skin essential natural oils, leaving it under stretched and extremely dry before moisturizing.
The best option is to use less of the cleansers and shampoos and if possible avoid double-applications (not unless you're sure of the extremely oily condition of your skin).
Consequently, avoid frequent use of skin products with alcohol content and strong deodorizers.
Lastly, remember to give your skin a gentle scrub, you can't be that dirty if you shower every day, right?
Relax in the Shower
I know this is a little confusing especially after our earlier statement on taking less time in the shower, as it dries out your skin.
Well, would an additional thirty or even 20 seconds make a substantial change? Definitely, not.
The secret here is to take a few moments to breathe in and experience the actual feel of the warm water without any destructions.
Through this, you stress levels significantly reduce, and your hair returns to its soft form especially after shampooing or shaving.
Other benefits include relief from fatigue, better overall body blood circulation, massage therapy effects and much more.
Go natural with Cleansers, Shampoos, and Conditioners
While there is nothing wrong with occasional cleaning and shampooing using industrial products, making use of readily available kitchen products saves on money and protects your body and hair from unintentional oil striping.
For example, elements such as turmeric and chickpea play a vital role in the home-made products.
Conduct a little research and make use of DIY videos on making these skin-friendly gentle products.
Their high-level cleansing power will impress you.
Wash Your Body Last
The tip applies to the time when you're combining shaving and hair conditioning with body-washing.
Since most of the hair products contain some harmful skin elements, chances of then sticking to your body are high.
Therefore, instead of washing up and then shampooing or shaving, it's best to reverse the process.
That way, you get to rinse-off all the toxic skin residues, thus protecting it from unnecessary blemishes especially if yours is a sensitive one.
Water Conservation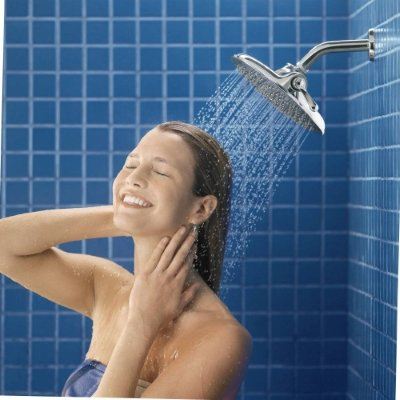 Having modern fixtures in your bathroom such as bathtubs and shower systems means an increase in water usage.
Hence, ensure no water goes to waste especially in between scrubs.
You can make use of an empty container for collection purposes and then use the water in rinsing off the place or watering your houseplants.
Maintain the Cleanliness of Your Shower
There are other important aspects you should consider when in the shower apart from the cleanliness of your body.
For example, if you're using a loofah, ensure you a replacement at almost every two months.
Also, washing the shower curtain frequently gives no room for bacteria breeding.
You can also, replace it at least once a year so that it doesn't severely wear out due to the frequent contact with soap/shampoo residues.
Another habit you should adopt is first-flushing the shower area before each use.
Through this, you ensure to get rid of any bacterial accumulation for a safe bath.
It also helps to replace or clean the showerhead from time to time, more so if it's a plastic one.
Do you want a restful fulfilling night sleep?
Well, the answer might be in a feel of warm water.
There have been several scientific reports on the vital role of water in calming the nerves after a frustrating day.
The logic behind this is that the warm water and even cold water as you might prefer it causes a significant reduction in the body temperature.
Thus signaling the body of the change of environment, making it ready for the next activity.
Hence, no matter how tiring it might seem, push yourself to the running water and witness a deep fatigue cleansing that would ready you for quality sleep.