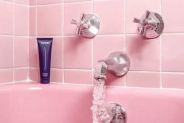 Looking at the Best Bathroom Essentials For Your Next Renovation
We have been fortunate enough, my husband and I, to build our family home. Not because we are rich in any way, no sir, but we worked hard for many years and the right opportunity came up and we were in the right place. It all fell in sync.
What we didn't realize, and by that I mean mostly me, was how long of a process it would be when you're paying it all cash as you go. The length each stage takes, waiting for curing, drying or contractors to fit you in their schedules. It can be a nightmare and it has been at some points, but we focus on the goal, knock back the espresso and carry on.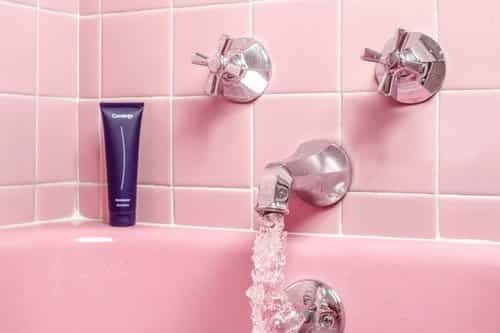 Thankfully we are at the 'almost time to move in' chapter, which is exciting, but also, expensive. Boo. This is why this article and topic run dear to my heart. I have been more into bathroom accessories and essentials shopping to fill a lifetime, who knew there were so many variations of everything? It is overwhelming I'm not going to lie, so research has been my friend.
Lucky for you, having come across this article, I can give you a helping hand to the fast track on all you need to consider to kit out your washroom. For expert advice on the latest tech and models take a look at Everything Showers And Bath to see who's who in the zoo when it comes to choosing the right style, model and necessity for your home.
Don't be fooled in thinking you know what you want right away, I thought I did, but when you see how many pretty things have been created, designed and invented, you soon get sidetracked. Take your time, shop around and get a feel for your style. You'll know it when you see it.
What to look for when deciding on bathroom units?
Write down a few factors to take into account before heading to the shops. Ask yourself, who is going to be using the bathroom? Is it simply a guest toilet on the ground floor for quick access, is it the en-suite to the master bedroom upstairs or is it for the kids to share and how best to install something simple?
Perhaps you like showering and don't need any baths? Like our house, ha. Is the toilet and cistern built-in, floating or freestanding? Yes, I didn't know there were so many options when I started too.
Smaller considerations like vanities, mirror unit with cupboards or bidet anyone? This is becoming more popular in households these days, ask my husband who is adamant to have one, and if you are new to the whole concept watch this quick video https://www.youtube.com/watch?v=aCAiJO-83-E with pictures and a tutorial.
One thing to be sure of when having everything fitted is to check for easy access to the plumbing, in the event something did happen, ripping up tiles to get to a simple fix can cause more headaches than necessary.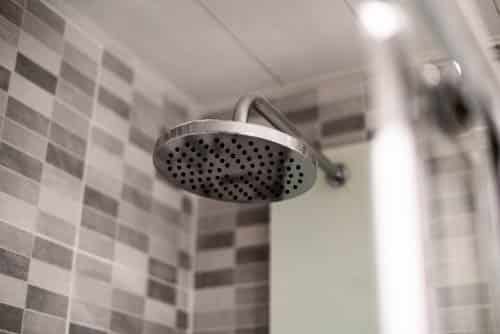 If possible, like what we have done, draw the items on the floors and walls in chalk to get an idea of where it will all be placed. Make the actions of showering and going to the toilet, do you have enough space or is half your body getting wet when you're using the loo because the shower seems like it's been fitted on your lap?
Walk around the space, get a feel for the area, if you washing your hands means taking turns going to the toilet, have a rethink. There are all kinds of setups, compact designs, and models to suit any home.
My husband's major concern was the shower. We have always had a tiny shower, a pitiful shower head with the water pressure I could throw faster than, so for him he took control.
3 Tips to the right shower
Wall-mounted. Most people's go-to option, it's flexible in most spaces and simple. Essentially it does what it says on the tin, attaches to the wall and Bob's your uncle. The showerhead can play a big role in this style, some like your standard multi-hole base while others want to feel as if they are being dunked by the ocean when they turn it on. My other half being the latter, queue the rolling eyes if you will.
Hand-held. These come as the upgraded version of the garden hose, it detaches from the wall bracket and convenient if you don't want to wet your hair while washing your body. And with a simple click, it's back in its holder.
Ceiling or Rain. Some showers that you see in celebrity homes where the water is nowhere to be seen then suddenly it's falling from the sky is what's known as a waterfall shower head. It has a long pole extended overhead and you are 'directly' watered on.
If you still aren't sure, convince hubby to book you into a hotel and try their bathroom facilities, file it under business expenses and have a night off.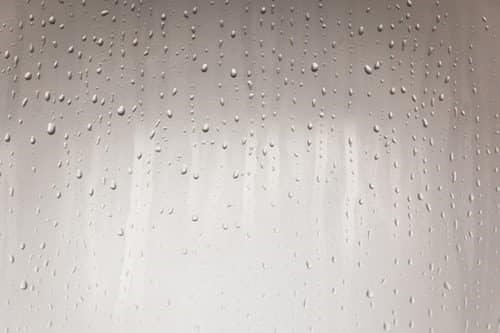 Steps for a smooth bathroom renovation
You've done it, you have seen the upgrade and updated bathroom you 'need' and deserve and have persuaded Mr. DIY to tackle the challenge. Now, all we need is for it to go smoothly. The first thing is to take a 'before' picture, something to bring out around a pot of tea and cake and show off to the ladies who lunch.
Then, have your fool-proof plan of action in place, watch all the self-demo tutorials online and buy a new renovation outfit. Because every occasion needs an outfit am I right? Then grab the sledgehammer and get to work.
Ha. Who am I kidding? They have professionals for these kinds of things, and if that lob sided swing in the garden is anything to go by, we'll let hubby take us on a weekend away while the job is being done right the first time around.
Have fun with your ideas, and remember to always wash your hands.